Greening The Blue is a community initiative that brings together local environmental action groups in the Blue area. Our mission is to enhance and preserve the natural environment right in your neighbourhood. By participating in our activities, you'll not only learn valuable skills but also contribute to making your community greener and more sustainable. Together, we can take on the challenge of climate change!
An opportunity to make a scarecrow, join the litter pick local group in Bermondsey and learn about National Recycling Week.  Join us and discover how you can help to make your neighbourhood greener and more sustainable and by working together we can face the challenge of climate change!
let's make the blue a greener place for all
FROM 12PM TO 3PM FREE ENTRY
MARKET PLACE LONDON SE16 3UQ
ACTIVITIES
These activities are open to everyone and completely free of charge. We believe that collective action can lead to meaningful change. Join us in creating a more environmentally conscious and sustainable community.
Make a Scarecrow with Trees for Bermondsey and BSOT
Join forces with Trees for Bermondsey and BSOT to protect the seeds they've tirelessly planted in Bermondsey. In collaboration with local artists and environmentalists, you'll have the opportunity to build a scarecrow, adding a creative touch to our environmental efforts.
Southwark Park 1869 Association
Southwark Park Association 1869 is a voluntary community organisation, founded on 18th July 2018. Our principal aims are to promote and protect Southwark Park and King's Stairs Gardens for the benefit of the public, by working in partnership with local authorities, other democratic organisations and individuals. The Association is a strictly non-party political organisation.
Learn About Southwark's Recycling Services
Veolia, a leading environmental services provider, will be here to educate you about Southwark's recycling services. Discover how you can reduce your waste, minimize landfill waste, and contribute to a more sustainable future for South London.
Sign up for a waste facility community tour to see what happens to their recycling and rubbish
Learn about what not to put in the recycling bin including vapes, NOX canisters, phones, and cookware
Showcase of the reusable nappy scheme
Get a bin store posters on how to recycle correctly
Become a recycling champion for their community
Testing resident's recycling knowledge by playing 'the bin game'
More Local Community Groups
Parents for Future and Ada Salter Centenary will also be taking part.
Join Us for a Greener Future!
Sponsors
Event Supported By Big Local Works, Trees for Bermondsey, and BSOT. Your support is invaluable in making this event possible.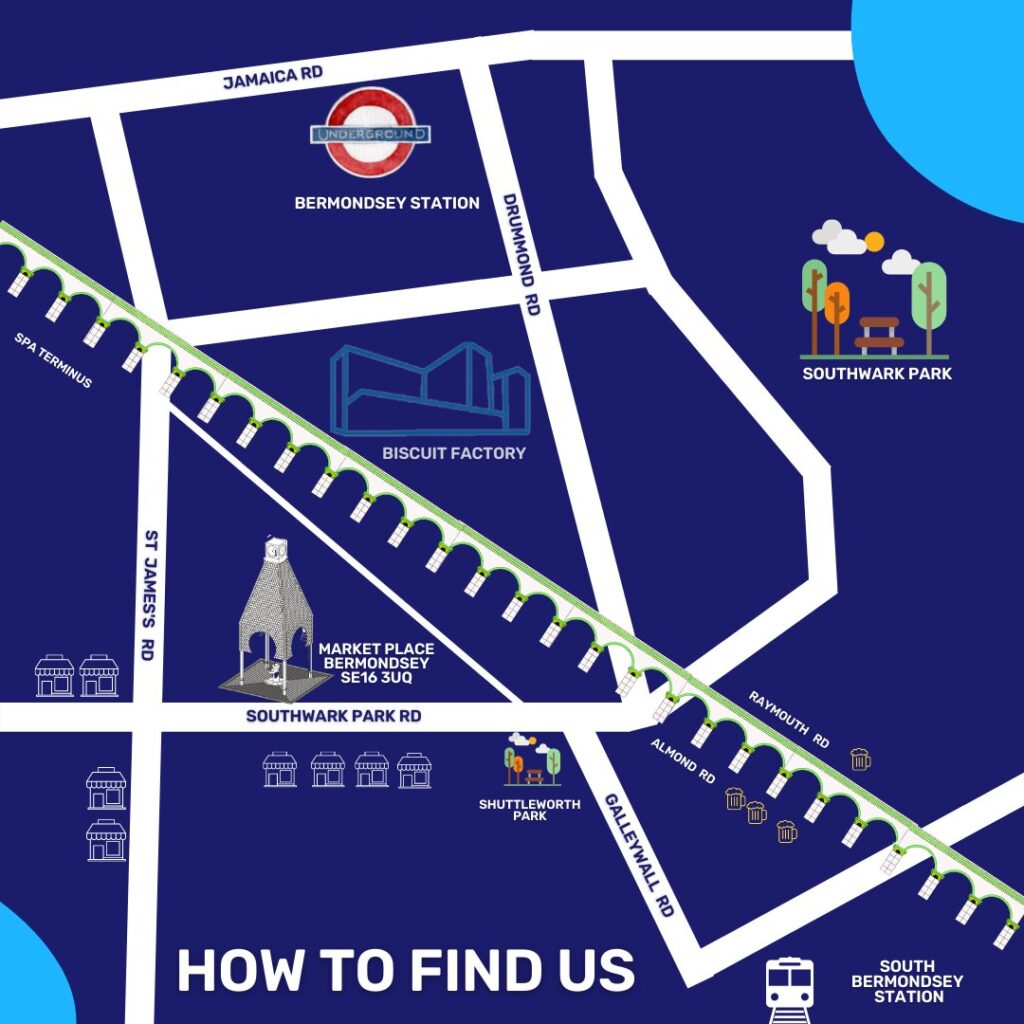 How to get there:
---