Visit The Blue Market on Thursday 26th October from 10am to 2pm and meet Roosters Boxing Club to learn more about their youth programme. You can also have a go at boxing.
The club run youth sessions on Mondays, Wednesdays and Fridays after school, along with adult sessions on Tuesday and Thursday evenings, and Saturday mornings
This is a community space where boxing is affordable for those who want to try and provide physical activities that can help to build self confidence, teach discipline and provide a positive influence on kids of all ages and gender.
So why not pop in to give it a go at some of the techniques or just pop in to ask about timetables and pricing.
EVERYONE IS WELCOME!
FROM 10AM TO 2PM FREE ENTRY
MARKET PLACE LONDON SE16 3UQ
---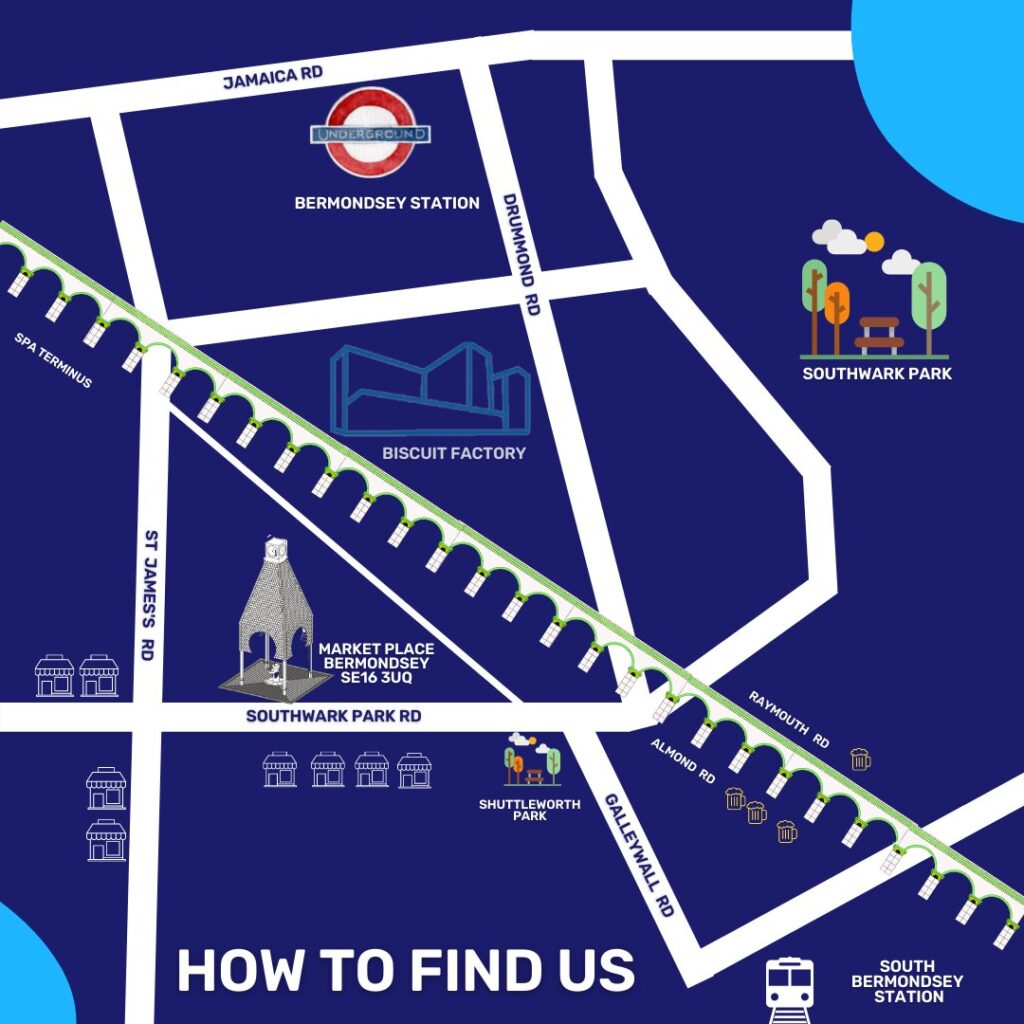 How to get there: